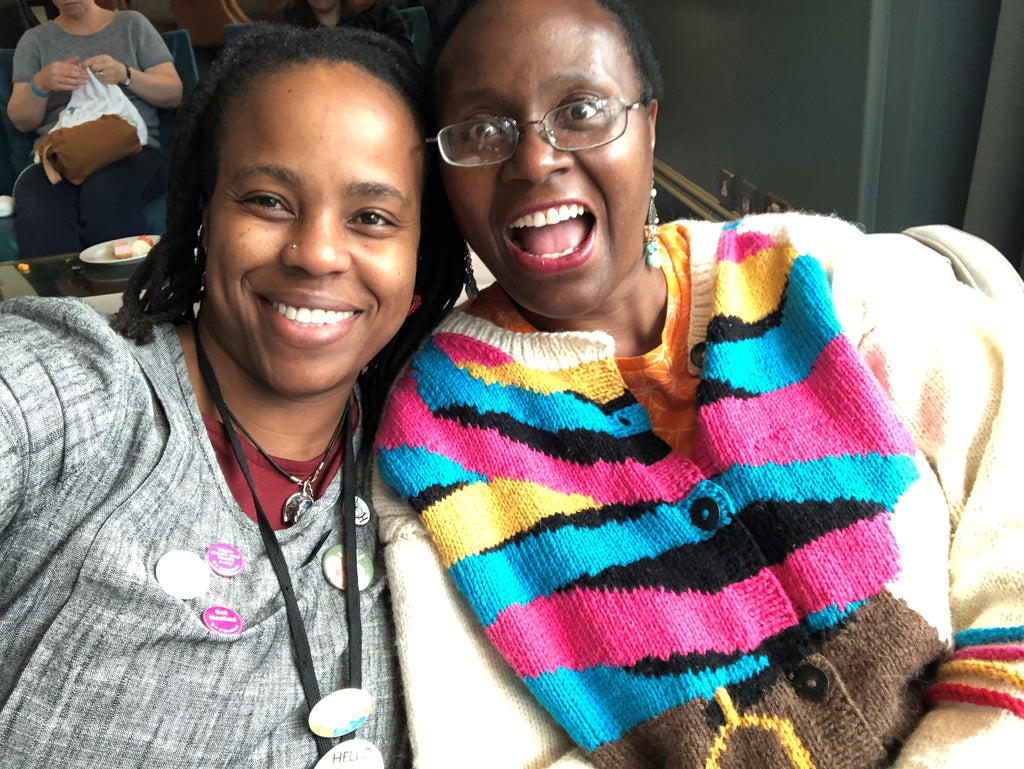 Last summer, I taught a freeform tapestry workshop at the New England Fiber Arts Summit, hosted by Wing & A Prayer farm in Vermont. A day or so into the retreat, I realized that it was my very first experience of teaching at an event where I was not the only BIPOC instructor. I had the pleasure of teaching alongside Marceline Smith and Sylvia Watts-Cherry, and it wasn't just their irresistibly charming personalities that made the retreat unforgettable for me. It was the fact that, at a time when conversations around bias and racism were coming to a head online and in my personal life, Marce, Sylvia, and I could talk about those issues freely--and fearlessly--with one another.
That weekend, we started to dream of a way that we could share that experience with others. Since August, we've been meeting, via video, bimonthly, and sometimes weekly, to plan our event. And what did we come up with? The Creative Advocacy Networking (CAN) Retreat, guided by our shared vision and mission:
Our Vision:
Our voices and our experiences must be prioritized within the fiber community. We believe that positive change toward greater diversity in our community and better access for those who fit our target audience should come from within the underrepresented community. We believe that access to more opportunities requires a proactive approach. We believe that certain elements of change should be led by those from within underrepresented groups. Our aim is to create an event that is recognized by attendees, sponsors and interested parties across the industry as a connection point, an empowerment center, a starting point, a safe space, an access point.
Our Mission:
To promote the success of businesses owned by underrepresented racial and ethnic groups in our community. We seek to create greater access and visibility by ensuring that artists from underrepresented racial and ethnic groups are equipped to navigate their way through teaching and vending applications, contracts, and offers, so that they can self-advocate and grow their businesses.
The CAN Retreat will be held September 17 - 20, 2020 at the farm. Along with the three of us, Nancy Ricci and Karida Collins will be joining us to lead workshops and discussions on the business of working in the fiber industry: teaching, publishing, networking, and sustaining your creative energy. To be true to our commitment to promote accessibility, we were determined to keep the registration fee reasonable and within reach for BIPOC artists who are just setting out on their creative business journey. With generous donations from Stitches Events, Indie Untangled, Pom Pom Magazine, Taproot, Brooklyn General, Fiber Gallery, and Kate Davies Designs, we're able to turn our dreams into reality. 
Registrations coming soon--watch this space for registration, schedules, and hotel info.