Schacht Ultra Umbrella Swift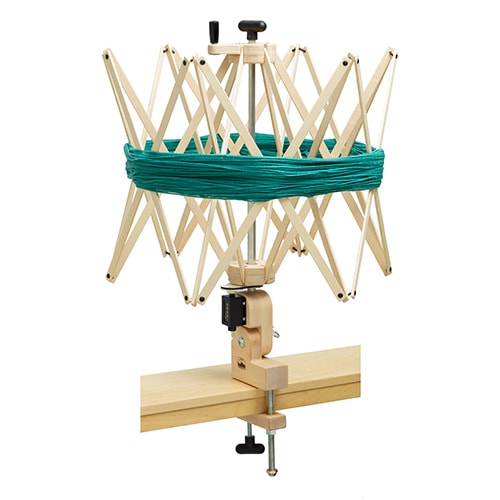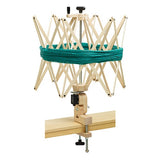 Description
The Ultra Umbrella Swift is ingeniously designed with features you will love. The optional revolution counter makes it easier to determine skein yardage. This Swift fits perfectly on our Winding Station or on almost any table in your home.
Features:
Holds skeins up to 93″ in circumference
Pushes down to open and will not flare out after skein is emptied
Can be used in either vertical or horizontal position
Ingenious clamp mounts on most tables, even those with thick edges
Built-in winding handle
Ball bearings for exceptionally smooth turning
Tube and button slat assemblies
Stable slat pivots with solid steel pins
Comes with or without a revolution counter that counts forwards and backwards
The Ultra Umbrella Swift will ship directly from Schacht Spindle Company, in Boulder, CO. Once your order is received, you'll receive a separate shipping confirmation with tracking information. The item price includes a flat $10 shipping fee.