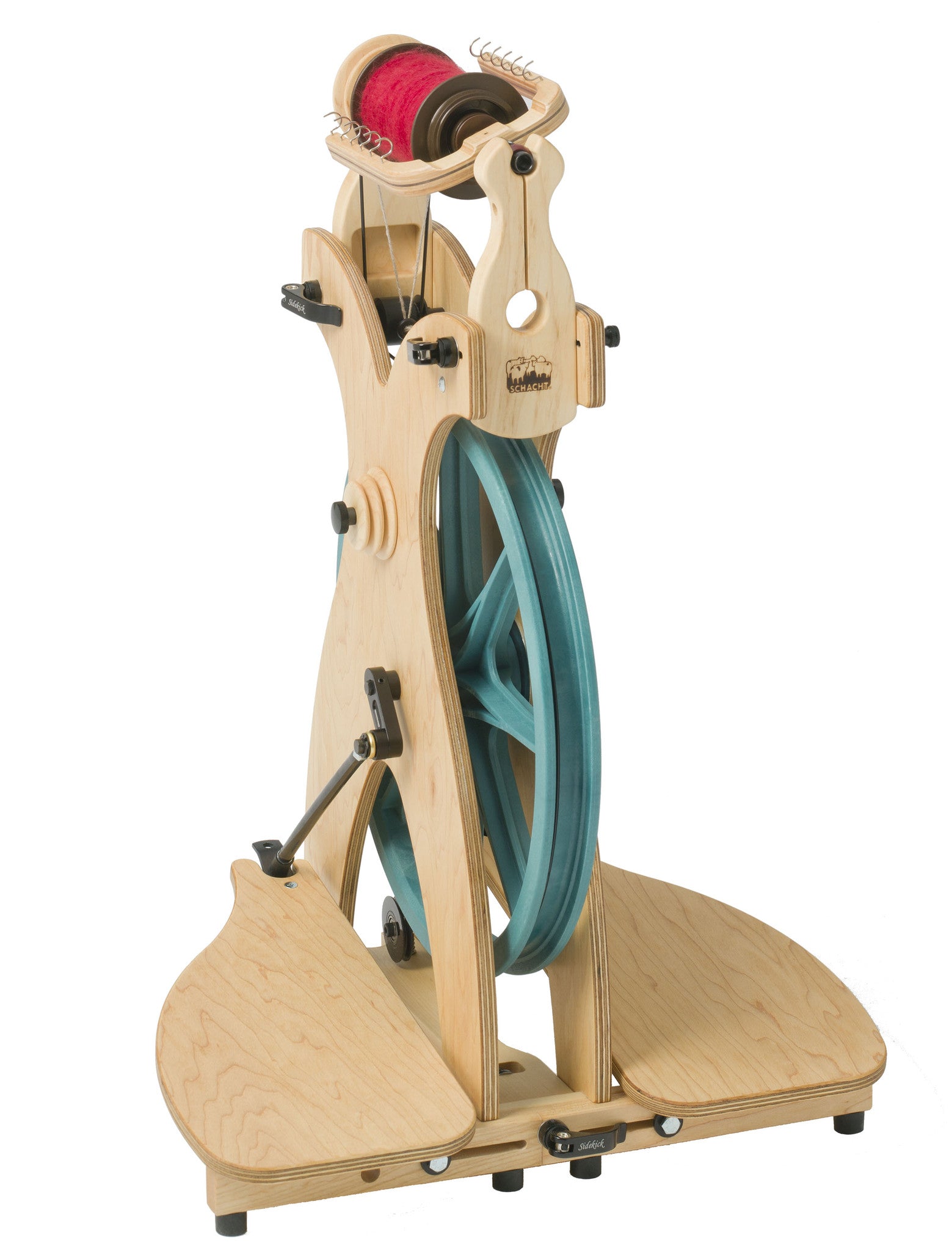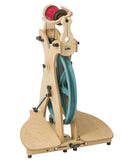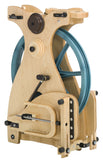 Description
The Sidekick offers on-the-go convenience with all quality and durability you'd expect from a Schacht. She's designed to fold easily, yet be a solid spinner. Here are some of the Sidekick's features:
Folds to 21.5″ h x 8.25″ w x 15″ d.
Integrated storage of bobbins, flyer, and whorls for transport.
Lightweight at 13 pounds.
13.7″ drive wheel
Ratios from 4:1 to 13:1.
Long, comfortable treadles.
Uses the same bobbins, whorls, and flyer as the Schacht Matchless and Ladybug wheels.
25″ orifice height for comfortable spinning.
Employs Scotch tension with precise control knob.
The drive wheel spins on ball bearings. The flyer turns on self-aligning bearings.
Drive band tension adjuster allows for all whorls to be used with one drive band.
The Sidekick comes with 3 travel bobbins, fast and medium whorls, threading hook, bag, and adjustable carrying strap.
Free shipping to the contiguous 48 states. Schacht wheels will ship directly from their factory in Boulder, Colorado. Once we receive your order, we'll send you a separate email with shipping confirmation and tracking information.
Want to shop in person? The studio has a full range of demo wheels available for a test drive. For in-studio purchases of any wheel, I offer a choice of either a free 1-hour private lesson, or a pound of spinning fiber to get you started. Plus, I'll assemble your new wheel for you, and show you the best way to secure it in your car.