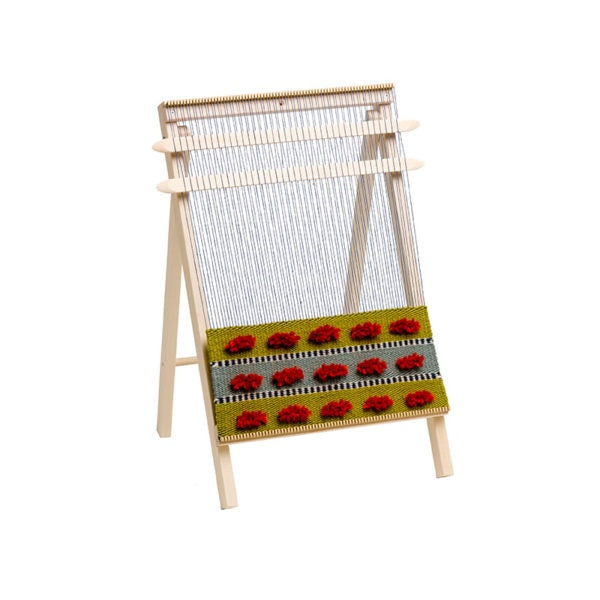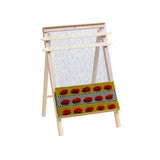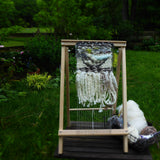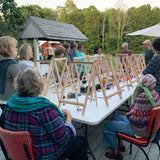 Description
This is my favorite loom, for both teaching and for personal use.
This simple frame loom is easy to warp and weave on. It has a 15″ weaving width, a built-in stand for upright use on the floor or a tabletop, and durable plastic teeth for a sett of 6 or 12 ends per inch. Weavers of all ages will find it easy to use. Included with each loom: two pick-up sticks, a weaving needle, and simple warping and weaving instructions. The School Loom is made of hard maple and left unfinished.
For assembly instructions, see my video tutorial here. Product specifications can be found here on Schact's website.