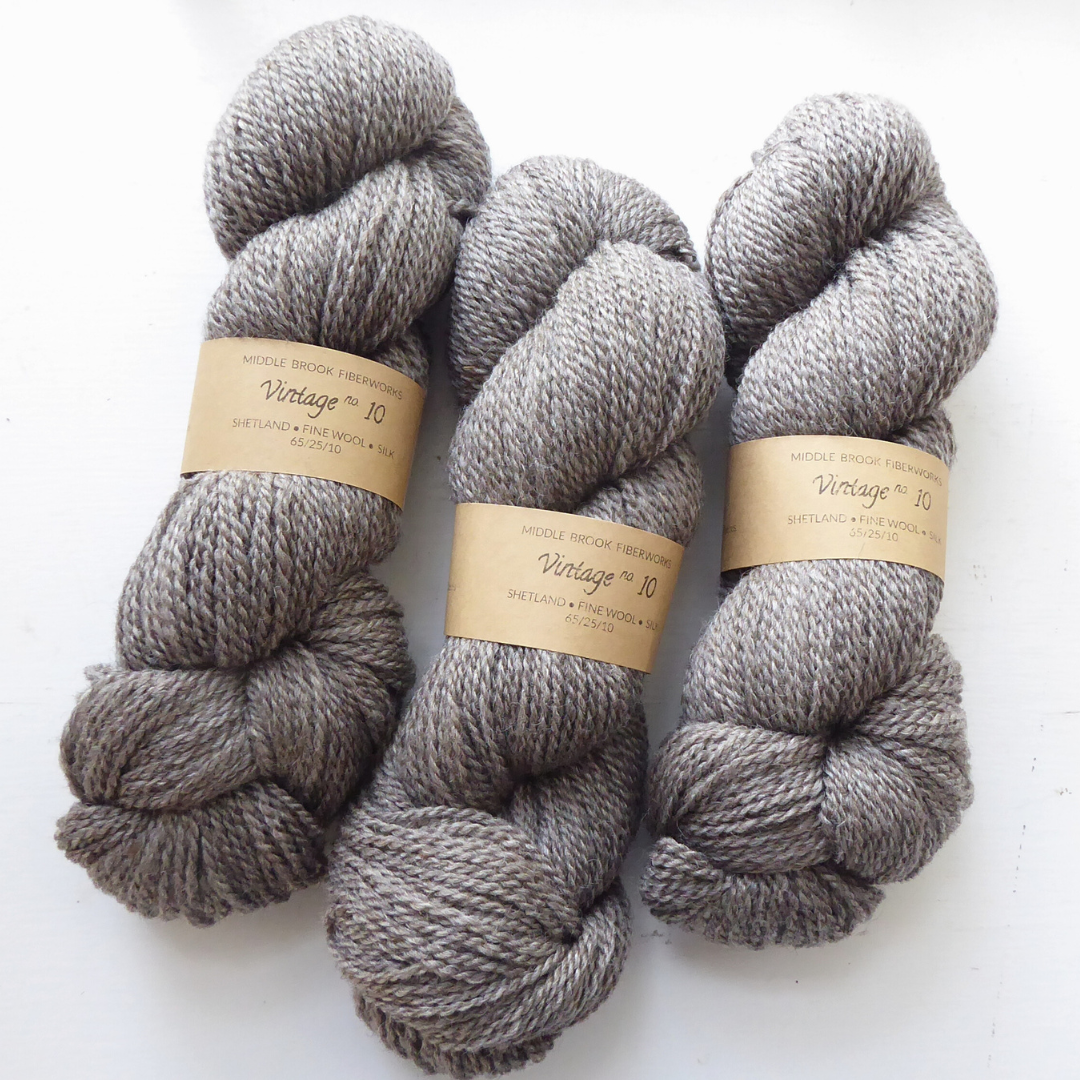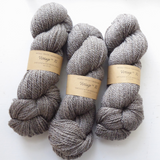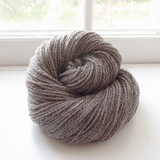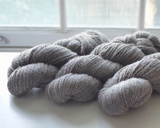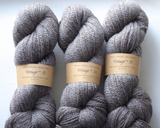 Description
Home-grown & farm-fresh yarn! 
Sophisticated, a little rustic. Vintage No. 10 contains fleece from my Shetland Flock, 1 white Finnsheep fleece from Vermont, and dark grey fine wool from the Hudson Valley. Plus 10% tussah silk for extra shine and added smoothness. The resulting blend balances a shimmering, plush hand, with surprising strength.
The natural grey color is the ideal: not too cool, not too warm, and the perfect mid-tone between graphite and smoke.

LIGHT WORSTED
Gauge: 17-20 sts = 4" (10 cm)
Weight / Yardage (app): 4 oz /294 yds (113 g / 259 m)
Processed by Junction Fiber Mill, VT
Care: Hand wash in cool water and dry flat
As with all Vintage yarns, fleeces and rovings are hand-selected as the best of its kind and for the unique qualities it contributes to the final blend. I look for fibers that are are extremely soft but resistant to pilling. Minimal and gentle processing without the use of harsh chemicals means that there will be vegetable matter, but it also means that the yarn retains its sheepy characteristics and organic, bouncy handle.
Swatching is always recommended. Farm yarn is livelier than commercially spun yarn, and blooms significantly after blocking.