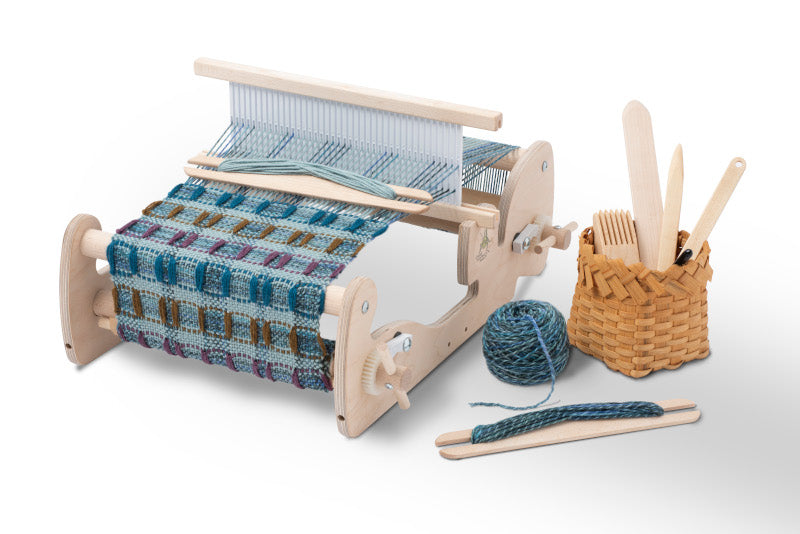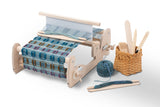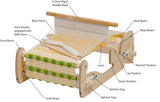 Description
As of April 14, 2022, Schacht announced that the 10" Cricket Loom is on hold for at least 16 weeks. During this time, we will not be taking orders for these products.
The Cricket Loom is compact, capable, and cute! It's available in 15″ weaving width. The Cricket is made of high-quality maple ply and hard maple and is left unfinished.  Each Cricket comes with an 8-dent reed (sorry, no substitutions). Included are a threading hook, warping peg, table clamps, two shuttles, and two balls of yarn.  We also have 5-, 10- and 12-dent reeds available.
15″ Weaving Width
The wider weaving width offers more flexibility in your choice of weaving projects, and this Cricket remains portable. Uses the same reeds as the 15″ Flip folding rigid heddle loom. Additional shuttles and pick-up sticks are available.
Please specify 10" or 15" Weaving Width. For the manual, specs, and more, please visit Schacht Spindle.
FREE SHIPPING WITHIN CONTINENTAL US