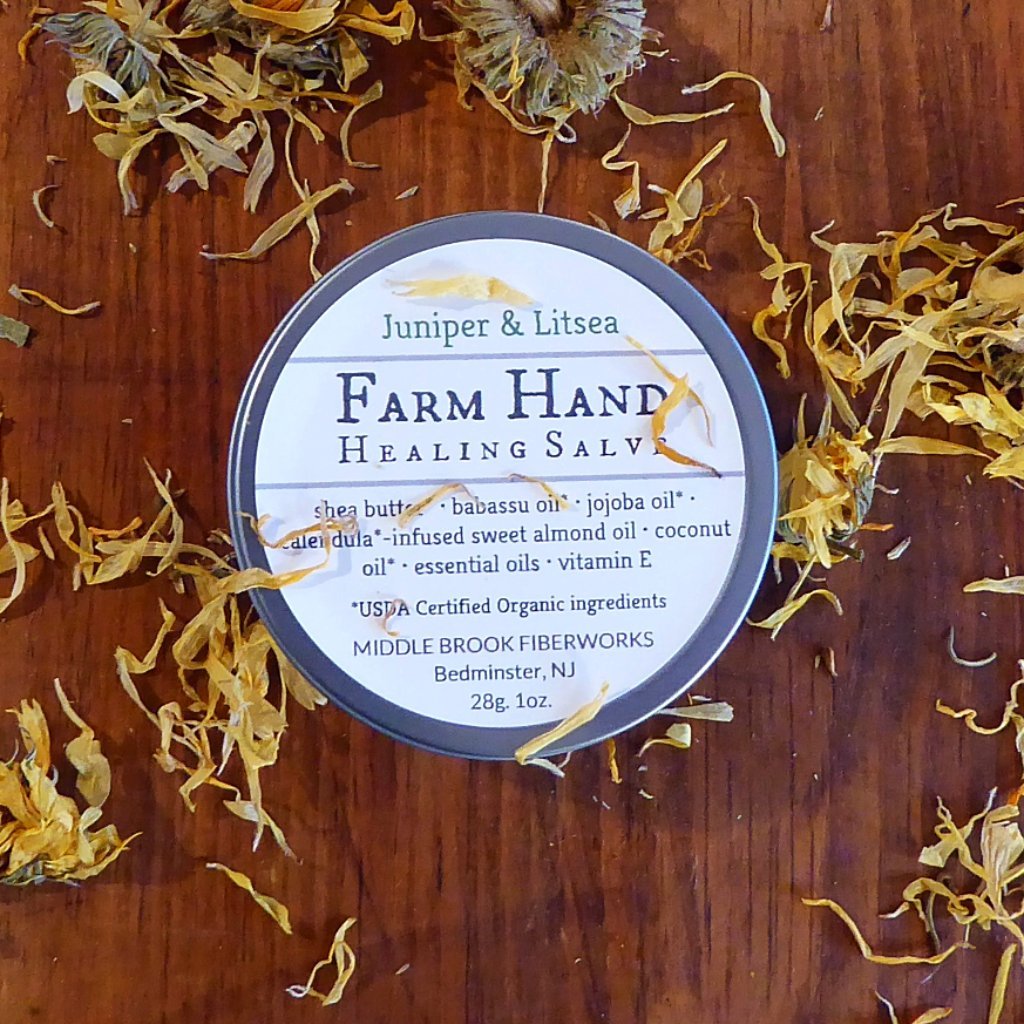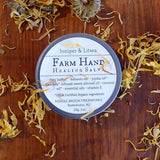 Description
Farm Hand Healing Salve is a potent blend of essential oils, fruit butters, and plant extracts for deep, intense hydration. Formulated for maximum skin penetration, and infused with the refreshing scent of Juniper blended with Litsea, a bright citrus oil.
All natural ingredients: shea butter*, babassu oil*, jojoba oil*, coconut oil*, calendula-infused sweet almond oil, essential oils, vitamin E.     *Denotes USDA-certified Organic ingredients.
Directions for use: Massage a small amount of Salve just after bathing, onto towel-dried but still damp skin. For best results, follow with Lotion Baah to seal in moisture. A note on the texture of Farm Hand Salve: Organic Shea Butter has a rich concentration of skin-nourishing stearic acid, which can crystalize. The crystals will dissolve on contact with your skin, either quickly or slowly, depending on the temperature of your skin.  
Store in a cool location. If exposed to heat, the product may soften and separation may occur, which will alter the consistency of the salve, but not its effectiveness. 
1.0 oz